The Glos Airport Webcam is now featured on the Cotswold Weather site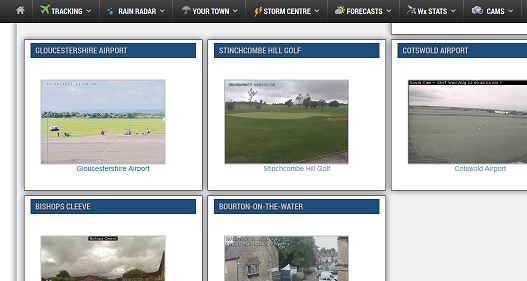 CotswoldWeather.net is an independent weather organisation providing live weather data, weathercams and forecasts for Gloucestershire & the Cotswolds both here and on the BBC.
The first weather station set up started in 2005. The station was created as a public service for residents of our surrounding area and others who have an interest in the weather and has expanded to encompass all of Gloucestershire and the Cotswolds.
This weather station is privately funded, owned and operated, and is located around our premisis on the outer edge of Cirencester.
Our webcam link can be found at: https://www.cotswoldweather.net/localwebcams