Gloucestershire Airport is having a Charity Open day today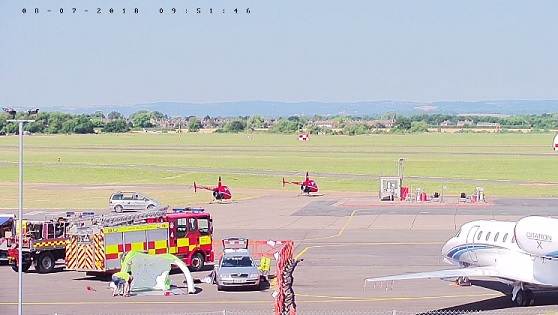 As you can see the weather is great – as the Gloucestershire Airport's Fire and Rescue service are setting up a display, with a couple of James Kenwright's pilot training helicopters in the background.
The Open Day is being help between 11 am and 4 pm with Spitfire and Hurricane fly pasts with pleasure flights, static displays and the Armed Services in attendance as well.
Why not come along- we'd love to see you.