James Kenwright has just completed 4 years of helicopter pilot training at Gloucestershire airport.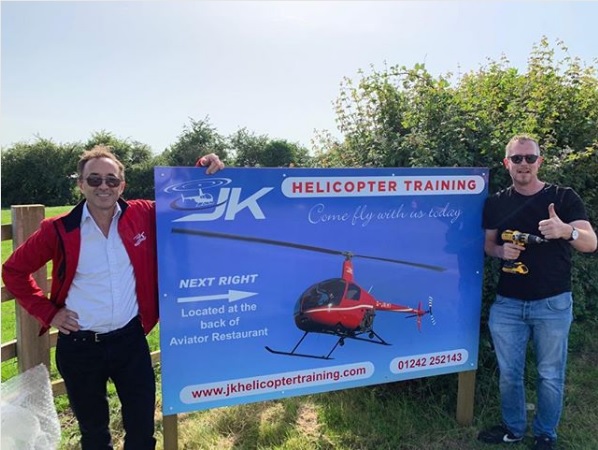 James said "To all our beloved club members and instructors. Thank you for all your wonderful support over the last 4 years. Can't do it without you!"
Helicopter pilot's licence PPL(H) training instructor and helicopter gift pleasure flights from Staverton, Gloucestershire airport. He also trains helicopter pilots from Avon, Bath, Bristol, Birmingham, Cardiff, Hereford, Oxon and Worcs.
Do these credentials inspire confidence in his ability to help you qualify for a helicopter licence? If so please ring him now on 07900 680859 or please click on the  learn more button. Either way he'll happy to answer any questions which you might have.