Helicopter flight pleasure gifts – 30 minutes
£230.00
Flying in a helicopter is an incredible experience. This will certainly be a gift that the lucky recipient will never forget.
Description
A Helicopter flight pleasure gift for 30 minutes.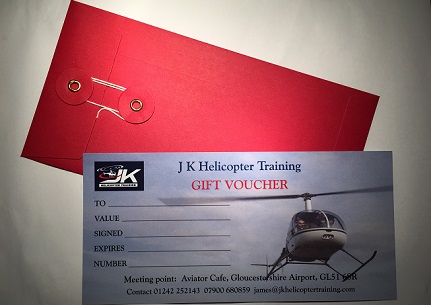 There will be a brief on how to fly the helicopter before take off so that if you should want to have a go at flying it yourself then you have the option! If not, then I will fly you over your house or other point of interest.
The trial lesson will involve all aspects of helicopter flight from hovering to performing an approach to an off airport location. If you are opting for the 30 minute trial lesson the whole process takes about an hour. If you book the 60 minute trial lesson then this will take about 2 hours.
There are a number of different types of trial lesson to cater for all requirements. For example, if you want to bring someone along then there is the option of the Robinson R44.
Please note– the trial lesson gift vouchers expire and must be flown within 6 months of the purchase date. However due to COVID 19 there is a 6 month extension for you to a full year. There is a weight limit of 240 lbs or 109 kg for an individual for the Robinson 22 helicopter and a limit of 300 lbs or 136 kg for an individual for the Robinson 44 helicopter.
Helicopter Flight Training Discovery Day
If you are interested in learning to fly a helicopter, the pleasure flight can contribute towards your Pilot's Licence training course.
Robinson R22 £795 inc VAT 2 hours flying (2 separate flights)
Robinson R44 £1250 inc VAT 2 hours flying (2 separate flights)
For more information on a helicopter flight pleasure gift flight please email me james@jkhelicoptertraining.com or text me on 07900 680859.